Chloramin T
Verified
Code: POM0003
Availability:

out of stock

Universal powder disinfectant based on active chlorine. Use for disinfecting tools that comes into contact with your KOI. Package 1 kg.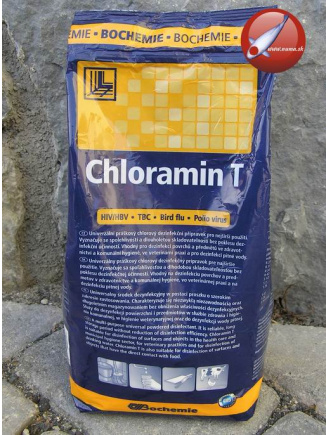 This product is temporarily out of stock
Related products
600-litre blue pallet tank for storage or quarantine. The tank can be ordered with adaptable 220-litre filter (filled with honey-comb media). Filter is complete with 16/20/25mm hose tail and 50mm slide valve.)

749,00 €

Detail

Transport sleeve made of waterproof material for safe transport of fish. Made in the UK, Ř 30 cm, length 140 cm. A commonly used aid by breeders in Japan. If you want to transport your koi carp from one tank to another, it can be risky. Koi can fall out of your hands. With the sleeves open on both sides, this problem is solved and stress-free transmission is guaranteed for your Koi. Pull the sleeve over the head of your koi and let it float into the sleeve. Now hold the other end with your hands and transfer the KOI carp safely.

49,50 €

Detail
Other photos
More images not available.
Ask for products
Would you like to have more information about the product "Chloramin T"?
In this case fill in this form and we will be glad to answer on all your questions.
Find a better price?
Have you found better price on net than in our e-shop?
If yes, fill in this form. After our employee check that price we will give you information about the better price through your e-mail or phone. Otherwise we believe it is not only the price but also our approach to you and willingness to help you what makes the business important as well. We try to do our best to be professionals and to find better prices.
Comments (0)
No comment was added to this product.
Comments can be given only if you are the registered user.
Send my friend