Ogata Crystal Bio 10 l
Top
Code: SB584_0001
Availability:

not available

Is a unique, eco-friendly filter-media, heated in excess of 900°C, creating a hyper-connecting glass cell structure. This produces media with a surface-area at least 10 times greater than most plastic alternatives. Furthermore, the weight is extremely low in comparison to other porous filter media: 10 litres of Crystal Bio weights 1,5 Kilos! Crystal Bio media has an Inter-connecting porous cell structure allowing for a massive biological surface area. Crystal Bio helps prevent pH drop. Helps reduce Nitrates. Suitable for multi-bay filters and trickle filters.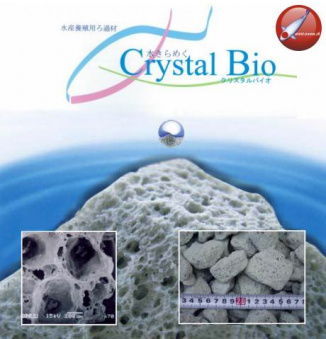 This product is no more available
Related products
Product doesn't have related products.
Other photos
More images not available.
Ask for products
Would you like to have more information about the product "Ogata Crystal Bio 10 l"?
In this case fill in this form and we will be glad to answer on all your questions.
Find a better price?
Have you found better price on net than in our e-shop?
If yes, fill in this form. After our employee check that price we will give you information about the better price through your e-mail or phone. Otherwise we believe it is not only the price but also our approach to you and willingness to help you what makes the business important as well. We try to do our best to be professionals and to find better prices.
Comments (0)
No comment was added to this product.
Comments can be given only if you are the registered user.
Send my friend