Seneye SWS Wi-Fi
Top
Code: SEN000245
Availability:

out of stock

Use the seneye web server (SWS) to make any seneye device work more efficiently and effectively. It allows people without a PC to use a seneye. and output the results direct to their phone, tablet, or computer. When connected to your wireless internet router you will get instant monitoring, not just across your home, but also the world via the seneye cloud. Wi-Fi modules has 100m range.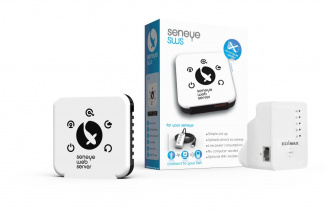 This product is temporarily out of stock
Ask for products
Would you like to have more information about the product "Seneye SWS Wi-Fi"?
In this case fill in this form and we will be glad to answer on all your questions.
Find a better price?
Have you found better price on net than in our e-shop?
If yes, fill in this form. After our employee check that price we will give you information about the better price through your e-mail or phone. Otherwise we believe it is not only the price but also our approach to you and willingness to help you what makes the business important as well. We try to do our best to be professionals and to find better prices.
Comments (0)
No comment was added to this product.
Comments can be given only if you are the registered user.
Send my friend